Alaska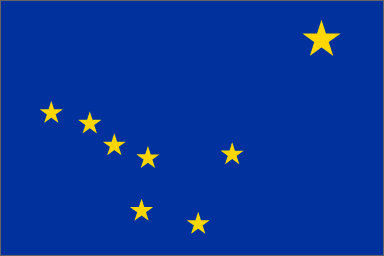 Candidates for Governor:
Sean Parnell (R)
Sean R. Parnell (born November 19, 1962) is an American politician and the 10th and current Governor of Alaska. A member of the Republican Party, Parnell was sworn into office on July 26, 2009, succeeding Governor Sarah Palin after her resignation.
Born in Hanford, California, Parnell is a graduate from the University of Puget Sound School of Law. Parnell entered private practice before being elected to the Alaska House of Representatives in 1992. He served two terms in the Alaska House from 1993 to 1997 when he was elected to one term in the Alaska Senate from 1997 to 2001. Parnell then entered the private sector as a lobbyist, becoming the Alaska government relations director for ConocoPhillips and an advisor at the lobbying firm Patton Boggs.
Returning to public service, Parnell was selected as the running mate to Sarah Palin's 2006 gubernatorial campaign, where they defeated former Democratic Governor Tony Knowles. Parnell was sworn in as Lieutenant Governor of Alaska in December 2006 and later assumed the governorship after Palin resigned in July 2009. Parnell was elected to a full term as Governor in 2010, defeating former State Senator Ethan Berkowitz in the general election. Parnell is the first unelected Alaska Governor to be elected in his own right.
Unknown (D)
Senate Candidates:
Unknown (R)
Mark Begich (D)
Mark Peter Begich (born March 30, 1962) is the junior United States Senator from Alaska and a member of the Democratic Party. A former mayor of Anchorage, he served on the Anchorage Assembly for almost ten years prior to being elected mayor in 2003. In the 2008 Senate election, Begich defeated incumbent Ted Stevens, the longest serving Republican member of the Senate of all time.
Born in Anchorage, he is the son of former U.S. Representative Nick Begich, who was presumed dead following a 1972 plane crash. At 26, he was elected to the Anchorage Assembly. He eventually served as chairman for three years, before leaving the Assembly in 1988. Begich ran two unsuccessful campaigns for mayor in 1994 and 2000 before being elected in 2003.
Begich won the Democratic nomination in the 2008 Senate election. He defeated longtime incumbent Republican Ted Stevens. Stevens had been facing ethics and corruption charges and was convicted of felony violations a week before the election. After being elected, Begich became a member of the moderate Democratic caucus in the Senate. Begich became the Chairman of the Democratic Steering and Outreach Committee in 2011.
Ballot Issues:
For all Website and DMCA Disclaimers/Notifications see About Us Tab or tthe Footer at the bottom of this page.